Introduction
Hey notJust Developers, are you ready for a new Challenge?
Join the notJust Hack from 25th to 27th November, and build that App that you always wanted to.
Why participate?
Use this opportunity to:
Build the app that you always wanted to
Learn a new technology, framework, tool
Attend daily workshops and learn from the best
Join the group coaching sessions and get help from our mentors
Join a community of motivated developers and spend a weekend building together
We promise a weekend full of fun activities, learnings and hard work.
As I always say, the best way to learn something new is to build a real project with it.
Sign up, and let's Hack together 👇
🎁 Prizes
✨ 3 Winners
$500 💰
notJust Dev TShirt
Stream swag
Nhost swag
✨ 3 Runner ups
$250 💰
notJust Dev TShirt
Stream swag
Nhost swag
1 Special prize from Stream for their favorite project
$300 Amazon Gift Card
Stream swag
1 Special prize from Nhost for their favorite project
Nhost Pro plan for 24 months (worth $600)
1h Startup-coaching session with Johan Eliasson, CEO / Founder of Nhost
📅 Schedule

For the detailed schedule of all the events, please visit the event page.
If you want to join the workshops on Zoom and be able to ask questions, make sure to register on the event page.
View Sessions Schedule
🔴 Demo day
📅 Monday 28th November - 3pm UTC
Demo day
To participate at the demo day, you will have to submit a 3 minutes long video presentation of your project together with a link to the github repository. The submissions that follow the requirements will be played at the Demo Day, on 28th November, and our juries will vote for the best ones.
For the video presentation, we recommend following this structure:
Introduce yourself and the project in one sentence
Talk about the problem. Why is there a need for your application. It can also be for your personal need, that's fine as long as there is a purpose behind.
Talk about the solution. How are you planning to solve this problem. Here, you have the opportunity to show your vision for the project. You defiently won't manage to build everything in just 3 days, but it's important to visualise how the solution will look in the end.
What technologies did you use?
Demo. Show us the main functionalities of your application. Even if not everything is perfect.
What are your next steps? Do you plan on continuing to work on the app?
❗ The video should be maximum 3 minutes. In order to give everyone the possibility to present, we will stop the video presentations at 3 minutes.
🧑‍⚖️ Evaluation criteria
All projects will be judged by our juries.
The criteria will be:
The idea The usefulness of the project in real-world
UI/UX Keep it simple and consistent. There is not enough time to invest in sophisticated UIs and animations. The focus should be on simplicity, usability, and overall look of the application.
Realisation The completeness and complexity of your project will be evaluated here. We recommend focusing on having the most critical features "workable" first.
Presentation Your presentation skills
Requirements:
The project should be a Mobile Application build with any tools/technologies/frameworks you know best
The project should be started during the Hackathon
You can work alone, or in teams
🆘 Need help?
Join our discord channel and get help from our mentors.
Every day, we will host a workshop to help you on your journey of building an app in 3 days.
Also, we will host Group Coaching sessions daily where you can ask questions and get help from us.
Feedback from our previous events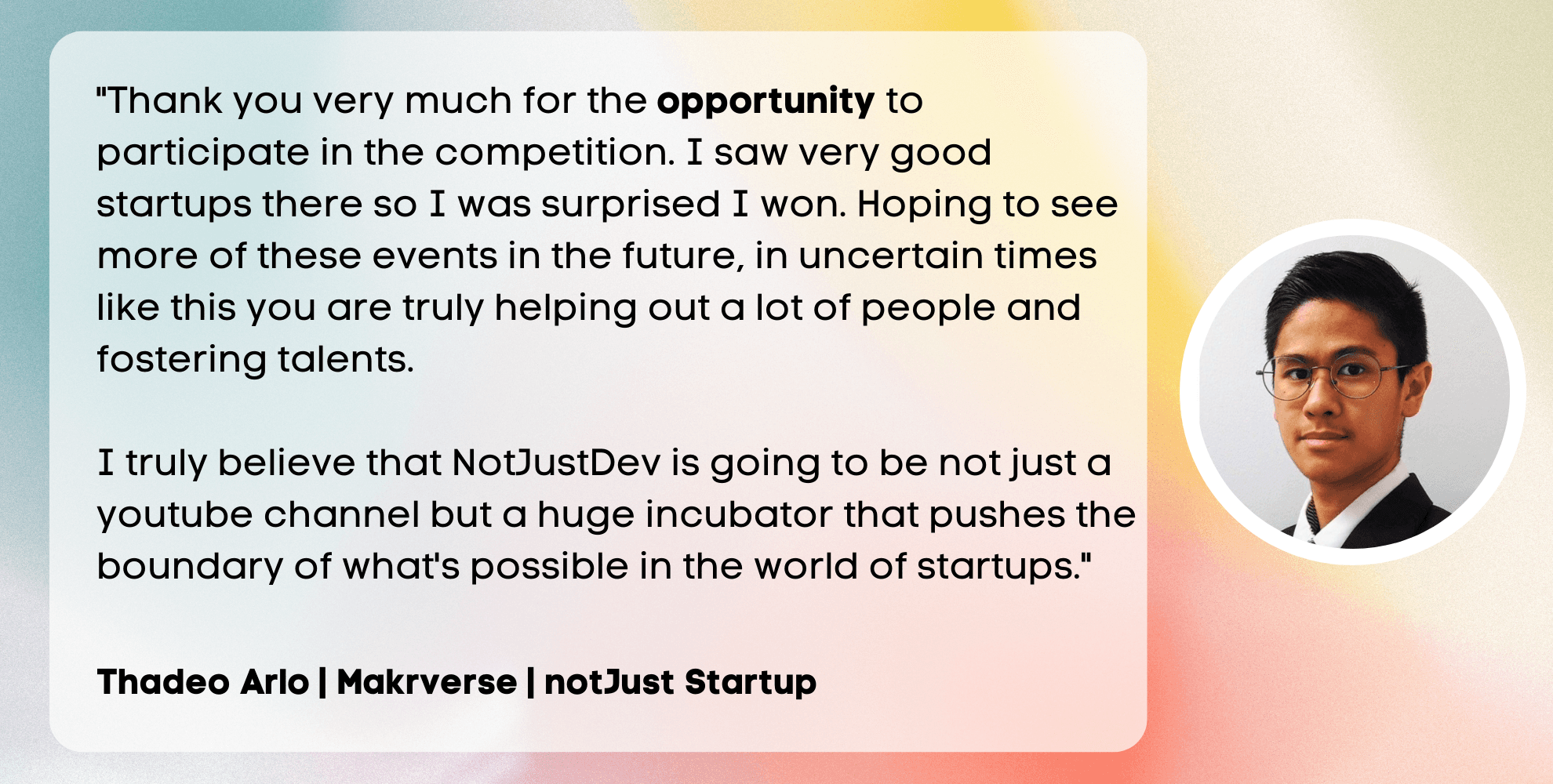 🙏 Thanks to our sponsors
Stream
Stream powers Chat Messaging and Activity Feeds for billions of global end-users across thousands of different apps.
The Stream Maker Account provides qualifying teams with full and free access to Stream's Chat and Activity Feed APIs, making them accessible to side projects and new startups. No credit card is required. Try Stream for Free!
Nhost
Nhost is an open-source alternative to Firebase, leveraging the power of GraphQL. We provide all the APIs, services, and SDKs you need to build apps users love. Go from a side project to a successful business in a few days. Try Nhost for Free!
Sharing is caring 🙌
If you are excited about this event, help your network discover it as well. Invite your friends and learn together. It's more effective and also fun to learn together.
Share on Twitter 🐦
Share on LinkedIn 🧑‍💼
Thanks for all your support 🙏